Tips for Planning a Trip to Ireland
Tips for Planning a Trip to Ireland
With its lush landscapes, charming villages, and rich history, Ireland is a destination that beckons travelers from all corners of the world. Planning a trip to the Emerald Isle requires careful preparation to make the most of your adventure. In this travel blog, we'll share essential tips to help you navigate the breathtaking landscapes, embrace Irish traditions, and create unforgettable memories that will last a lifetime. Get ready to embark on a journey through Ireland's enchanting beauty and embrace the warmth of its people as we share our best advice for planning your perfect trip to Ireland.
Time Your Visit Wisely:
Ireland's weather can be unpredictable, but the summer months (June to August) generally offer milder temperatures and longer daylight hours, making it an ideal time to explore the country. If you prefer fewer crowds and a chance to witness the landscapes come alive with autumn colors, consider visiting in September or October. Regardless of the season, Ireland's beauty will captivate you throughout the year.
Embrace the Coastal Drives:
Ireland's scenic coastal drives are renowned for their breathtaking beauty. Don't miss the opportunity to explore the famous Ring of Kerry, the dramatic cliffs of Moher on the Wild Atlantic Way, and the stunning Causeway Coastal Route. Rent a car or join a guided tour to immerse yourself in Ireland's coastal splendor.
Experience Irish Culture:
To truly appreciate Ireland, embrace its vibrant culture and traditions. Attend a lively traditional music session in a local pub, learn some Irish dancing steps, and indulge in traditional dishes like hearty Irish stew or freshly caught seafood. Engage with locals, and you'll discover the warm hospitality that defines the Irish spirit.
Explore Historic Sites and Castles:
Ireland boasts a wealth of history and ancient landmarks. Explore historical sites like the ancient passage tomb at Newgrange, the majestic Rock of Cashel, and the mysterious Giant's Causeway. Don't miss the opportunity to visit some of Ireland's iconic castles, such as Blarney Castle, Bunratty Castle, and Dublin Castle, and immerse yourself in Ireland's fascinating past.
Venture into the Countryside:
Beyond the bustling cities, Ireland's countryside offers tranquil beauty and a chance to connect with nature. Hike in the mystical landscapes of Connemara, stroll through the serene valleys of County Wicklow, and discover the hidden gems of the Irish countryside. Pack comfortable walking shoes and explore the countless trails that lead to picturesque vistas.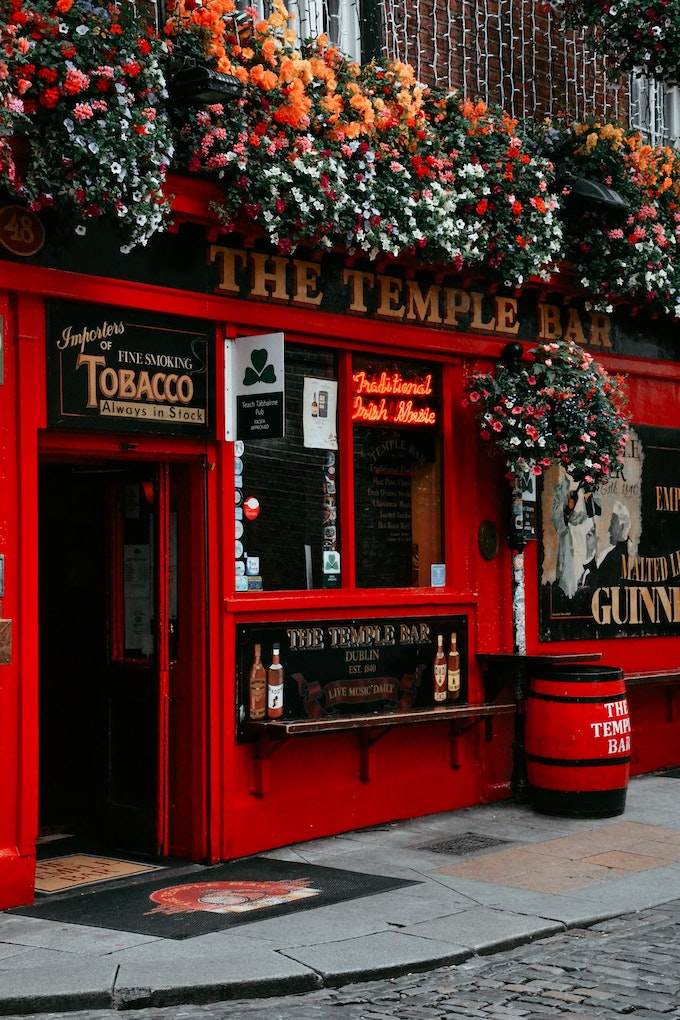 Planning a trip to Ireland is an invitation to explore a land of captivating beauty, warm-hearted people, and rich history. By considering the timing of your visit, embracing Irish culture, exploring the stunning coastal drives, and venturing into the countryside, you'll unlock the true essence of the Emerald Isle. So, prepare to embark on a journey of discovery and embrace the enchantment that Ireland offers at every turn. Whether you're captivated by its ancient sites, charmed by its folklore, or simply in awe of its lush landscapes, Ireland's allure will leave an indelible mark on your heart. Safe travels and may your Irish adventure be filled with cherished memories to last a lifetime. Sláinte!
Thanks for checking out Juniper Tours' Travel blog! We hope you enjoyed your read and if you're looking for more content please check out our other blog posts! If you're looking for help planning your next travel adventure then book a FREE travel consultation with one of our Travel Specialists today!​
Schedule a Free Travel consultation today!​