Tips for Planning a Trip to Scotland
Tips for Planning a Trip to Scotland
From mist-covered mountains to ancient castles, Scotland is a land steeped in history, culture, and natural beauty. Planning a trip to this captivating destination requires careful preparation to ensure you make the most of your adventure. In this travel blog, we've compiled essential tips to help you navigate the rugged landscapes, immerse in Scottish traditions, and create cherished memories that will last a lifetime. Get ready to embark on a journey to the Highlands and beyond, as we share our best advice for planning an unforgettable trip to Scotland.
Time Your Visit Wisely:
Scotland's weather can be unpredictable, with rain and sunshine often coexisting in a single day. To make the most of your trip, consider visiting during the spring or summer months (May to September) when the days are longer, and the landscapes come alive with vibrant colors. If you prefer fewer crowds and don't mind cooler weather, autumn (October) can offer stunning scenery with the changing foliage.
Explore the Distinct Regions:
Scotland is divided into diverse regions, each boasting its own unique charm. From the bustling streets of Edinburgh to the rugged beauty of the Scottish Highlands and the mystical isles of Skye, make sure to allocate time to explore different parts of the country. Each region offers a distinct experience that contributes to the tapestry of Scotland's allure.
Embrace Scottish Traditions:
Immerse yourself in Scottish traditions and culture by attending local events, festivals, and Highland games. Try traditional dishes like haggis, neeps, and tatties, and listen to the enchanting melodies of bagpipes. Engaging with locals and learning about their customs will add depth to your journey and provide insights into the heart of Scotland.
Plan Scenic Drives and Hiking Trails:
Scotland's landscapes are a photographer's dream and a hiker's paradise. Plan scenic drives along iconic routes like the North Coast 500 and the A82 through Glencoe, or embark on rewarding hikes like the West Highland Way or the Fairy Pools on the Isle of Skye. Remember to pack sturdy footwear and be prepared for varying weather conditions.
Experience History and Heritage:
Scotland's history is rich with tales of kings, clans, and battles. Explore ancient castles like Edinburgh Castle, Stirling Castle, and Eilean Donan Castle, which offer a glimpse into Scotland's past. Visit historic sites such as the Culloden Battlefield and the Orkney Islands' ancient standing stones to connect with the country's compelling heritage.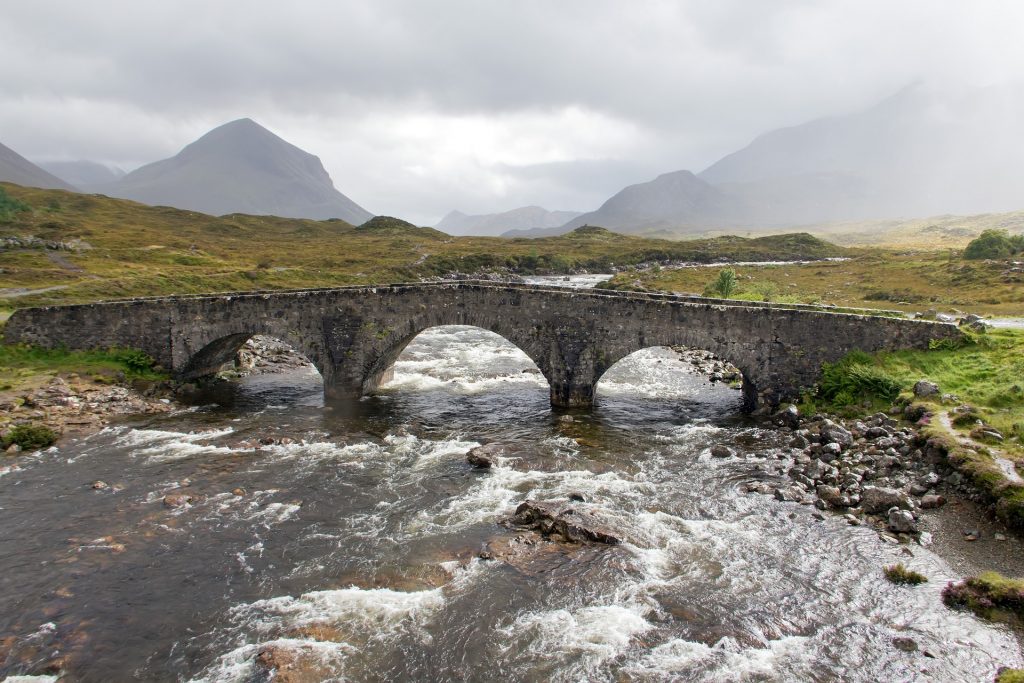 Planning a trip to Scotland is a journey of discovery, where history, nature, and tradition intertwine to create a captivating experience. By considering the timing of your visit, exploring diverse regions, embracing Scottish customs, and engaging in outdoor adventures, you'll unlock the true essence of Scotland's charm. So, start planning your adventure to the enchanting Highlands, where the mystical landscapes and warm-hearted locals will welcome you with open arms. Let Scotland's allure captivate your soul and leave you with cherished memories that will linger in your heart long after your journey ends. Safe travels and enjoy the wonders of Scotland!
Thanks for checking out Juniper Tours' Travel blog! We hope you enjoyed your read and if you're looking for more content please check out our other blog posts! If you're looking for help planning your next travel adventure then book a FREE travel consultation with one of our Travel Specialists today!​
Schedule a Free Travel consultation today!​