Best Self-Drive Tours of Ireland
Best Self-Drive Tours of Ireland
Discovering Ireland's breathtaking landscapes, ancient castles, and vibrant culture at your own pace is a traveler's dream. Self-drive tours offer the freedom to explore the Emerald Isle's hidden gems, picturesque countryside, and charming villages, creating an unforgettable adventure that embraces the essence of Ireland. In this travel blog, we'll unveil the best self-drive tours of Ireland, taking you on a journey through awe-inspiring vistas, rich history, and warm Irish hospitality.
Ring of Kerry: A Scenic Delight
Embark on the iconic Ring of Kerry, one of Ireland's most renowned self-drive routes. This 179-kilometer circuitous journey showcases the best of Ireland's southwest coast, boasting panoramic views of lush mountains, rugged coastlines, and pristine lakes. Don't miss charming towns like Killarney and Kenmare, and be sure to visit the majestic Torc Waterfall and the ancient Skellig Michael (a UNESCO World Heritage site) along the way.
Causeway Coastal Route: Nature's Masterpiece
Prepare to be awestruck by the Causeway Coastal Route, a self-drive tour that unravels Northern Ireland's natural wonders. Marvel at the Giant's Causeway, an otherworldly collection of hexagonal basalt columns, and visit the stunning Carrick-a-Rede Rope Bridge for an adrenaline-pumping experience. As you drive along the coast, you'll encounter medieval castles, picturesque harbors, and dramatic cliffside panoramas that will leave you breathless.
Wild Atlantic Way: An Epic Coastal Journey
For the ultimate adventure, embark on the Wild Atlantic Way, one of the world's longest coastal drives. This 2,500-kilometer route stretches along Ireland's rugged western coastline, unveiling a plethora of natural wonders, cultural treasures, and welcoming villages. From the stunning Cliffs of Moher to the enchanting Connemara National Park, every mile of this self-drive tour promises a new discovery.
Boyne Valley: A Historic Sojourn
Dive into Ireland's rich history with a self-drive tour through the Boyne Valley. This ancient region is dotted with historic sites, including the megalithic passage tombs of Newgrange and Knowth, which predate Stonehenge and the Egyptian pyramids. Immerse yourself in Ireland's mystical past as you explore the Hill of Tara and Trim Castle, making this tour a perfect blend of heritage and awe-inspiring landscapes.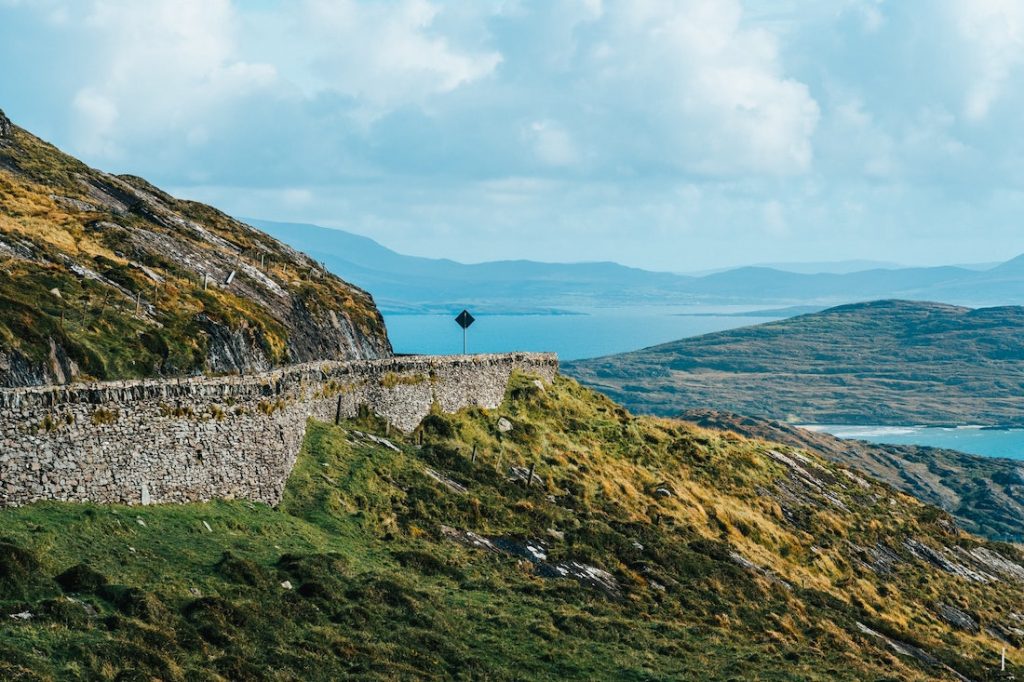 Embarking on one of the best self-drive tours of Ireland offers a truly immersive experience, allowing you to uncover the country's natural wonders, cultural heritage, and warm-hearted locals at your own pace. From the scenic delights of the Ring of Kerry to the epic coastal journey of the Wild Atlantic Way, each self-drive tour promises an unforgettable adventure. So, grab your keys, map out your route, and get ready to create cherished memories on the picturesque roads of the Emerald Isle. Let Ireland's beauty and charm ignite your wanderlust and set the stage for an extraordinary self-driven sojourn!
Thanks for checking out Juniper Tours' Travel blog! We hope you enjoyed your read and if you're looking for more content please check out our other blog posts! If you're looking for help planning your next travel adventure then book a FREE travel consultation with one of our Travel Specialists today!​
Schedule a Free Travel consultation today!​