The Top 5 Self-Guided Tours of Ireland
The Top 5 Self-Guided Tours of Ireland​
If you're seeking an immersive and flexible way to experience the breathtaking landscapes, rich history, and warm hospitality of Ireland, self-guided tours are the perfect choice. These adventures allow you to set your own pace, wander off the beaten path, and create unforgettable memories at your own leisure. Here are the top 5 self-guided tours of Ireland that will make your journey truly extraordinary:
1. The Ring of Kerry: Coastal Beauty and Tradition
The Ring of Kerry is a legendary route that encircles the Iveragh Peninsula, offering panoramic views of rugged cliffs, pristine beaches, and charming villages. Experience the magic of ancient ruins, lush national parks, and the iconic Skellig Islands. As you journey through this scenic wonder, you'll also encounter traditional Irish music, warm pubs, and the captivating history of the region.
2. The Wild Atlantic Way: A Coastal Odyssey
Prepare to be mesmerized by the untamed beauty of the Wild Atlantic Way, one of the longest coastal driving routes in the world. Stretching over 1,500 miles along Ireland's western coast, this journey is a tapestry of dramatic cliffs, vibrant towns, and hidden coves. Immerse yourself in the rich Gaelic culture, and don't miss the opportunity to explore the stunning landscapes of Connemara and the Cliffs of Moher.
3. The Causeway Coastal Route: Legends and Landscapes
For those who seek a blend of natural wonders and mythical tales, the Causeway Coastal Route is a must. Wind your way through quaint villages, and be sure to visit the otherworldly Giant's Causeway – a UNESCO World Heritage Site composed of hexagonal basalt columns. The route also offers glimpses of historic castles, scenic glens, and the vibrant city of Belfast.
4. The Dingle Peninsula: Celtic Enchantment
Step into Celtic enchantment as you traverse the Dingle Peninsula's winding roads. This route boasts stunning coastal panoramas, ancient ruins, and picturesque fishing villages. Be sure to stop in the town of Dingle to experience its vibrant arts scene and indulge in the freshest seafood. As you wander through the Gaelic-speaking communities, you'll truly feel connected to Ireland's rich cultural heritage.
5. The Ancient East: Historical Splendor
Venture into Ireland's history-rich heart with a journey through the Ancient East. This tour takes you through lush landscapes dotted with historic sites, including castles, abbeys, and passage tombs that predate the pyramids. Explore the medieval city of Kilkenny, marvel at the Rock of Cashel, and discover the stories that have shaped Ireland over millennia.
Creating Your Own Adventure
Each of these self-guided tours offers a unique perspective on Ireland's beauty, culture, and heritage. With the freedom to explore at your own pace, you can stop to take in breathtaking vistas, meet friendly locals, and uncover hidden treasures that aren't on the typical tourist path.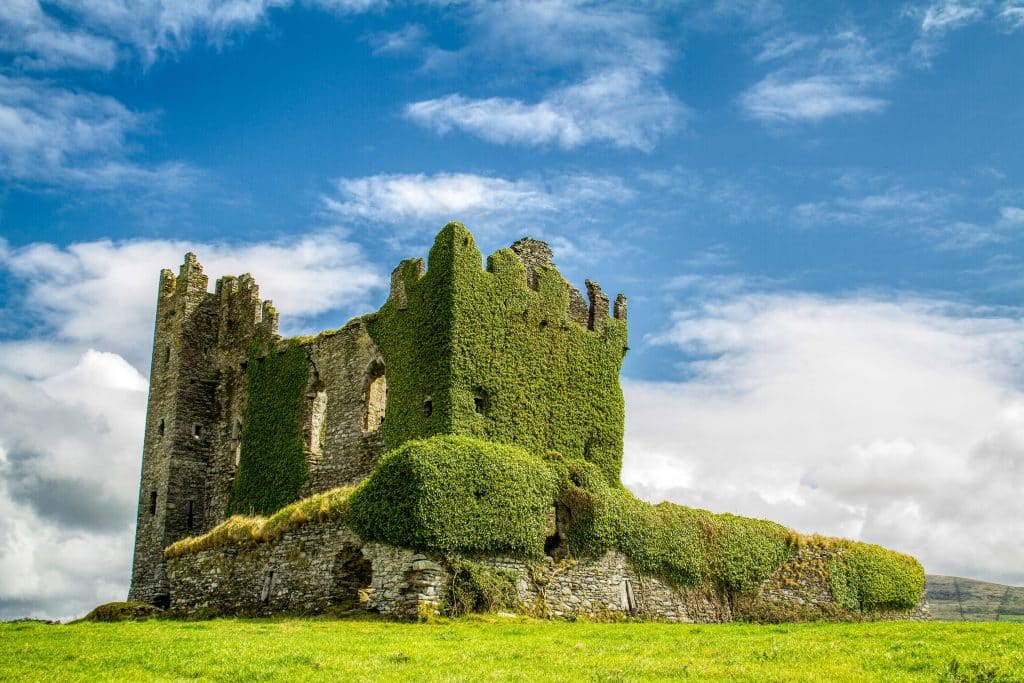 Ready to embark on a self-guided adventure through the Emerald Isle? Contact us today to learn more about our customizable packages and start planning your dream trip to Ireland. Whether you're drawn to coastal splendor, historic marvels, or the vibrant traditions of Irish culture, these tours will leave you with memories to cherish for a lifetime. Your journey awaits!
Thanks for checking out Juniper Tours' Travel blog! We hope you enjoyed your read and if you're looking for more content please check out our other blog posts! If you're looking for help planning your next travel adventure then book a FREE travel consultation with one of our Travel Specialists today!​
Schedule a Free Travel consultation today!​