When to Visit Iceland: Unveiling the Perfect Seasons for Your Icelandic Adventure
Best Time to Visit Iceland
Choosing the right time to visit Iceland can greatly enhance your experience of this extraordinary country. Each season offers its own unique charm and activities, so let's explore the best times to embark on your Icelandic adventure.
1. Summer (June – August): The Land of the Midnight Sun
Highlights:
Endless Daylight: Experience the phenomenon of the Midnight Sun, where the days are incredibly long and the nights are almost nonexistent. This is perfect for maximizing exploration time.
Hiking and Outdoor Activities: Summer is prime time for hiking, horseback riding, and exploring Iceland's stunning landscapes. The weather is milder, making it ideal for outdoor adventures.
Wildlife Watching: The coastal areas come alive with seabirds and seals, and you might even catch a glimpse of whales on a whale-watching tour.
Considerations:
High Demand: Summer is the peak tourist season, so popular destinations can be quite crowded. It's advisable to book accommodations and activities in advance.
Higher Prices: Accommodation and flights may be more expensive during this time.
2. Autumn (September – November): A Tapestry of Colors
Highlights:
Fall Foliage: The landscapes transform into a stunning display of red, gold, and orange hues. The contrast between the fiery foliage and the rugged terrain is breathtaking.
Northern Lights Begin: As the nights grow longer, the Northern Lights start to make their appearance. This is a great time to catch this natural spectacle.
Considerations:
Variable Weather: The weather can be unpredictable, ranging from sunny days to rain and even early snowfall. Layered clothing is essential.
Fewer Tourists: Compared to summer, autumn sees fewer tourists, allowing for a more peaceful experience.
3. Winter (December – February): A Frozen Wonderland
Highlights:
Northern Lights Spectacle: Winter provides the best opportunity to witness the Northern Lights in their full glory. Dark, clear nights enhance the visibility of this natural wonder.
Ice Caves and Glacier Adventures: The colder temperatures allow for the formation of stunning ice caves in glaciers, offering a truly unique experience.
Considerations:
Short Days: Days are shorter, providing fewer daylight hours for exploration. Plan activities accordingly.
Chilly Temperatures: Winter in Iceland can be cold, so be sure to pack warm clothing.
4. Spring (March – May): The Awakening of Nature
Highlights:
Blossoming Landscapes: As winter recedes, Iceland's flora starts to bloom, painting the landscapes with vibrant colors. This is a fantastic time for photography enthusiasts.
Whale Watching: Spring marks the return of migratory whales to Iceland's coastal waters, offering excellent opportunities for whale-watching tours.
Considerations:
Changing Conditions: Spring can bring a mix of winter and summer weather, so packing layers is crucial. Be prepared for some rain.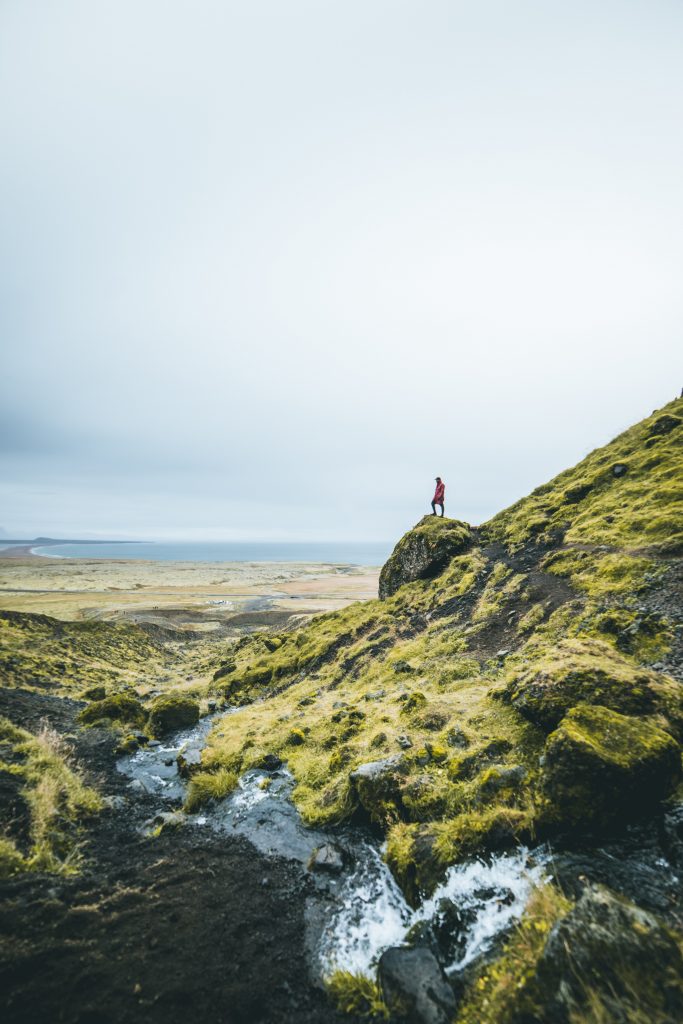 Choosing the best time to visit Iceland ultimately depends on your preferences and the experiences you seek. Whether you're captivated by the Midnight Sun, drawn to the winter wonderland, or enticed by the vibrant autumnal hues, Iceland promises a breathtaking adventure year-round. So, plan your journey, and get ready to discover the magic of the Land of Fire and Ice!
Thanks for checking out Juniper Tours' Travel blog! We hope you enjoyed your read and if you're looking for more content please check out our other blog posts! If you're looking for help planning your next travel adventure then book a FREE travel consultation with one of our Travel Specialists today!​
Schedule a Free Travel consultation today!​