Discover Iceland: Top Things to Do in the Land of Fire and Ice
Top Things to Do in Iceland
Iceland, often referred to as the 'Land of Fire and Ice', is a place of captivating landscapes, rich cultural heritage, and unique experiences. From its dramatic waterfalls to its geothermal wonders, Iceland offers an array of adventures for every traveler. Let's dive into the top things to do in this enchanting country.
1. Explore the Golden Circle
The Golden Circle is a must for any visitor to Iceland. This popular route includes three extraordinary attractions:
– Þingvellir National Park
Þingvellir is where the North American and Eurasian tectonic plates meet, making it a geological marvel. Take a walk between the continents and explore the historic Alþingi site, where Iceland's parliament was founded in 930 AD.
– Geysir Hot Springs Area
Witness the awe-inspiring eruption of Strokkur, a geyser that shoots water high into the air every few minutes. The Geysir area is a bubbling wonderland of hot springs and geothermal pools.
– Gullfoss Waterfall
Gullfoss, or the "Golden Falls," is a two-tiered cascade that plunges into a rugged canyon. Feel the power of nature as you stand near the edge and witness the immense force of the waterfall.
2. Chase Waterfalls
Iceland boasts some of the most stunning waterfalls in the world. Don't miss these natural wonders:
– Seljalandsfoss
Walk behind the curtain of this majestic waterfall for a truly unique perspective. The view from behind the falling water is a photographer's dream.
– Skógafoss
Climb the stairs for an unforgettable panorama of the Skógafoss waterfall and the surrounding landscapes. Hike further to explore additional hidden falls along the Skógá River.
– Glymur
Located in Hvalfjörður, Glymur is Iceland's second-highest waterfall. A picturesque hike along the canyon provides breathtaking views of this majestic cascade.
3. Relax in the Blue Lagoon
Immerse yourself in the milky-blue, mineral-rich waters of the Blue Lagoon. This geothermal spa is not only incredibly relaxing, but also offers unique rejuvenating properties due to its high silica content. Don't forget to slather on some silica mud for a natural spa treatment!
4. Experience the Northern Lights
A visit to Iceland is incomplete without witnessing the mesmerizing Northern Lights, or Aurora Borealis. The best time to catch this celestial dance is during the winter months, away from city lights. Head to remote locations like Thingvellir National Park or the Snaefellsnes Peninsula for optimal viewing conditions.
5. Explore Ice Caves
Venture into the heart of a glacier and discover the otherworldly beauty of ice caves. Guided tours are available, offering a unique opportunity to witness the ethereal blue hues of these frozen marvels.
6. Visit the Snaefellsnes Peninsula
Often called "Iceland in Miniature", this peninsula showcases a diverse range of landscapes, including lava fields, volcanoes, beaches, and the iconic Snaefellsjokull volcano. Don't miss the chance to explore the charming fishing villages along the coast.
7. Hike in Vatnajökull National Park
Home to Europe's largest glacier, Vatnajökull National Park is a haven for nature enthusiasts. Embark on guided glacier hikes to explore this icy wonderland, or take a scenic drive to witness breathtaking views of the glacial tongues.
8. Discover Icelandic Culture in Reykjavik
Explore the vibrant capital city of Reykjavik, known for its modern architecture, cozy cafes, and rich cultural scene. Visit the iconic Hallgrímskirkja church, explore the Harpa Concert Hall, and stroll through the lively streets of the city center.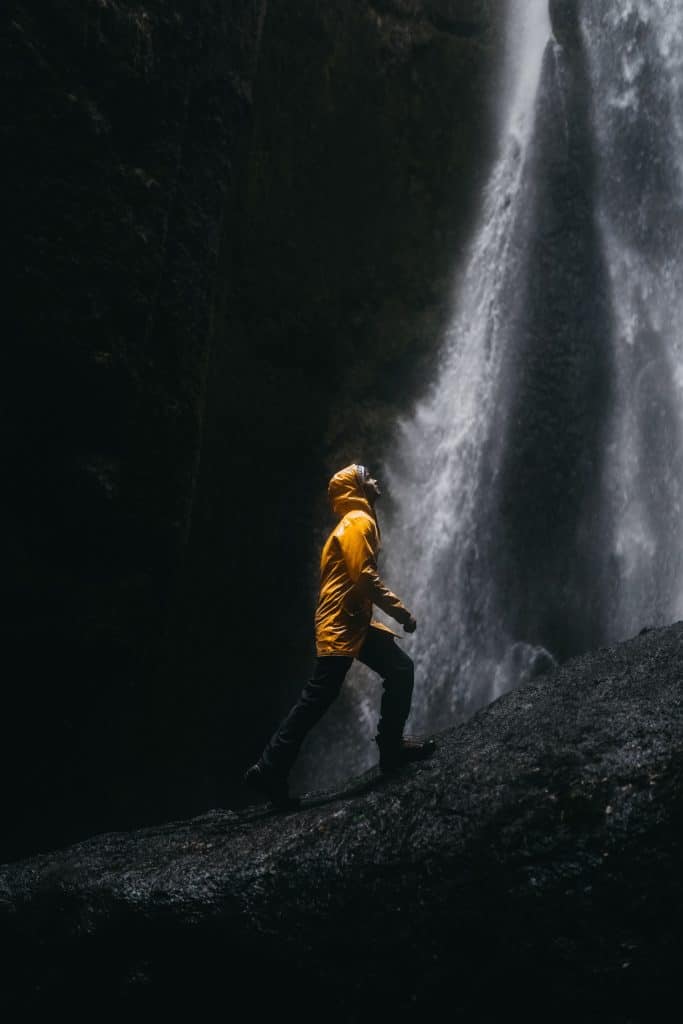 Iceland's rugged beauty and unique natural wonders make it a destination like no other. Whether you're chasing waterfalls, exploring glaciers, or relaxing in geothermal spas, Iceland promises an adventure that will stay with you forever. So, pack your bags and get ready to experience the magic of the Land of Fire and Ice!
Thanks for checking out Juniper Tours' Travel blog! We hope you enjoyed your read and if you're looking for more content please check out our other blog posts! If you're looking for help planning your next travel adventure then book a FREE travel consultation with one of our Travel Specialists today!​
Schedule a Free Travel consultation today!​