The Ultimate Adventure: Exploring Iceland's Ring Road
Exploring Iceland's Ring Road
Nestled in the heart of the North Atlantic, Iceland is a land of dramatic contrasts, where fire meets ice and ancient sagas come to life. For travelers seeking an unparalleled journey through this land of legends, there's no better route than the famed Ring Road. This circular highway, also known as Route 1, circumnavigates the entire island, offering a front-row seat to some of the world's most breathtaking natural wonders. Join us as we embark on an adventure along Iceland's iconic Ring Road, a voyage that promises awe-inspiring landscapes, hidden gems, and memories to last a lifetime.
Day 1: Reykjavik to The Golden Circle
Our journey begins in Reykjavik, the capital and cultural heart of Iceland. After exploring the city's vibrant arts scene and enjoying a taste of its culinary delights, we set off on the Golden Circle, a scenic route encompassing three of Iceland's most famous attractions:
Thingvellir National Park: Walk between tectonic plates and witness the birthplace of the world's oldest existing parliament.

Geysir Geothermal Area: Stand in awe as the Strokkur geyser erupts, sending a plume of boiling water skyward.

Gullfoss Waterfall: Marvel at the cascading waters of "The Golden Waterfall," a testament to the raw power of nature.
Day 2-3: South Coast Marvels
Heading east along the Ring Road, we encounter Iceland's stunning South Coast. Prepare to be mesmerized by:
Seljalandsfoss and Skogafoss: Two of Iceland's most majestic waterfalls, each with its own unique charm.

Vik and Reynisfjara Beach: Black sand beaches, dramatic cliffs, and the legendary Reynisdrangar sea stacks.

Fjaðrárgljúfur Canyon: Explore this awe-inspiring canyon, carved over millennia by a meandering river.
Day 4-5: Vatnajokull National Park and the Eastfjords
Continuing our journey, we arrive at Vatnajokull National Park, home to Europe's largest glacier. Here, you can:
Hike in Vatnajokull: Embark on a glacier hike and discover an otherworldly landscape of ice formations.

Jokulsarlon Glacier Lagoon: Witness the dance of icebergs in this ethereal lagoon, where seals often make appearances.

Eastfjords: Immerse yourself in the tranquility of these picturesque fjords, dotted with charming fishing villages and hidden treasures.
Day 6-7: North Iceland
As we head north, the landscapes transition from dramatic cliffs to serene fjords, revealing yet another facet of Iceland's natural beauty:
Akureyri: Explore Iceland's second-largest city, known for its botanical garden, vibrant arts scene, and geothermal pools.

Godafoss Waterfall: The "Waterfall of the Gods" is a stunning testament to the island's rich folklore.

Lake Myvatn: A geothermal wonderland, where bubbling mud pots and steaming fumaroles create an otherworldly atmosphere.
Day 8-10: West and Northwest Iceland
Our journey completes its loop, taking us through West and Northwest Iceland:
Hvammstangi and the Seal Center: Get up close and personal with Iceland's adorable seal population.

Snaefellsnes Peninsula: Explore the mystical landscapes that inspired Jules Verne's "Journey to the Center of the Earth."

Kirkjufell Mountain: Known as the most photographed mountain in Iceland, its distinctive shape is a photographer's dream.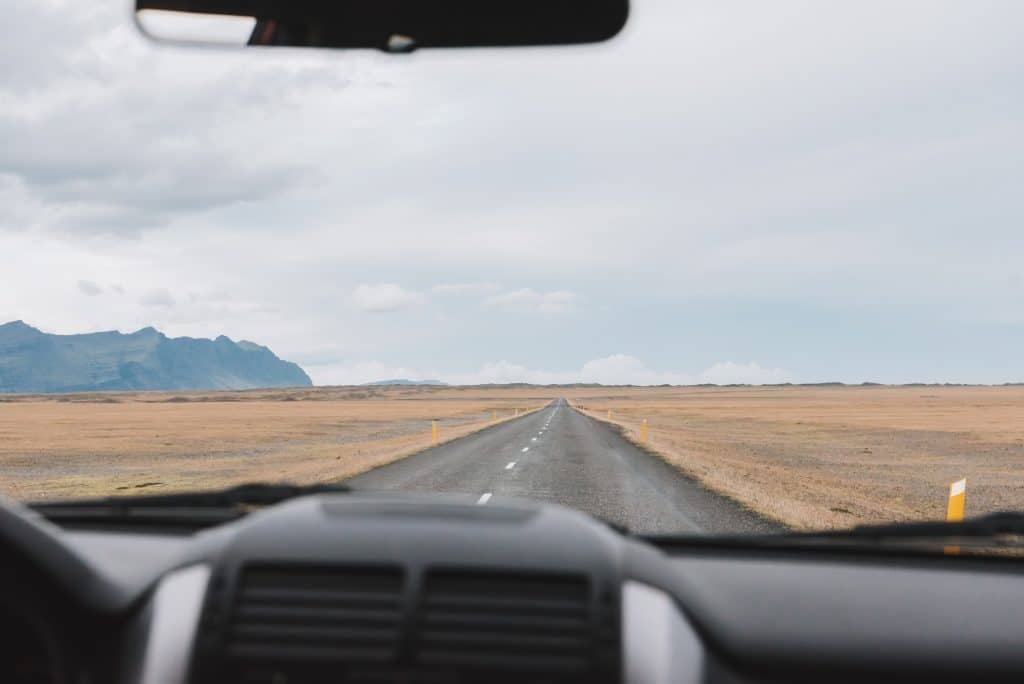 The Ring Road of Iceland is not just a highway; it's a journey through an ancient land shaped by time and nature's whims. From thundering waterfalls to serene fjords, fiery volcanoes to icy glaciers, every bend in the road reveals a new chapter in Iceland's extraordinary story. So, lace up your boots, fill your camera with memory cards, and embark on the adventure of a lifetime along the Ring Road. Iceland is waiting to be discovered, and the Ring Road is your ticket to an odyssey of wonders.
Thanks for checking out Juniper Tours' Travel blog! We hope you enjoyed your read and if you're looking for more content please check out our other blog posts! If you're looking for help planning your next travel adventure then book a FREE travel consultation with one of our Travel Specialists today!​
Schedule a Free Travel consultation today!​