Tee Off in Paradise: Exploring the Best Links Courses in Scotland
Best Links Courses in Scotland
When it comes to golf, Scotland stands as the undisputed Mecca of the sport. Home to some of the world's most iconic and challenging links courses, this rugged and picturesque land offers golfers an experience like no other. Join us as we embark on a journey through the hallowed fairways of the best links courses in Scotland, where golfing history meets natural beauty.
St. Andrews Links – The Birthplace of Golf
No list of Scottish links courses would be complete without the legendary St. Andrews Links. Nestled along the coast of Fife, this historic course is often referred to as the "Home of Golf." The Old Course, with its iconic Swilcan Bridge and Hell Bunker, is a pilgrimage site for golfers worldwide. But don't stop there – the New, Jubilee, Eden, and Castle courses all offer their own unique challenges and breathtaking views of the North Sea.
Carnoustie Golf Links – The Ultimate Test
Known as "Carnasty" for its formidable challenge, Carnoustie is a true test of a golfer's skill. This Open Championship venue is renowned for its deep bunkers, treacherous rough, and unforgiving fairways. The Championship Course demands precision and strategy, rewarding those who can navigate its hazards with stunning vistas over the Angus coastline.
Royal Dornoch Golf Club – A Highland Gem
Located in the tranquil Scottish Highlands, Royal Dornoch offers a golfing experience in a setting of unparalleled natural beauty. The Championship Course, with its sweeping views of the Dornoch Firth, is a masterpiece of design and a true joy to play. The wild, undulating terrain and the ever-changing weather conditions make every round at Royal Dornoch a unique adventure.
Turnberry – A Spectacle by the Sea
Perched dramatically on the Ayrshire coast, Turnberry is a golfing haven that exudes luxury and history. The Ailsa Course, overlooking the Firth of Clyde and the famous Ailsa Craig, has been the stage for some of golf's most memorable moments. Its challenging holes and stunning ocean vistas have earned it a place among the world's elite courses.
Muirfield – The Gentleman's Course
Muirfield, often hailed as the epitome of traditional links golf, is a place of refined elegance and strategic play. Located in East Lothian, this private members' club has hosted numerous Open Championships. The layout, with its natural undulations and pot bunkers, demands precision and rewards thoughtful shot-making.
Machrihanish Golf Club – A Hidden Gem
For those seeking a more off-the-beaten-path golfing adventure, Machrihanish is a must-visit destination. Located on the Kintyre Peninsula, the Championship Course boasts dramatic views of the Atlantic Ocean and offers a true links experience with fast-running fairways and rugged dunes.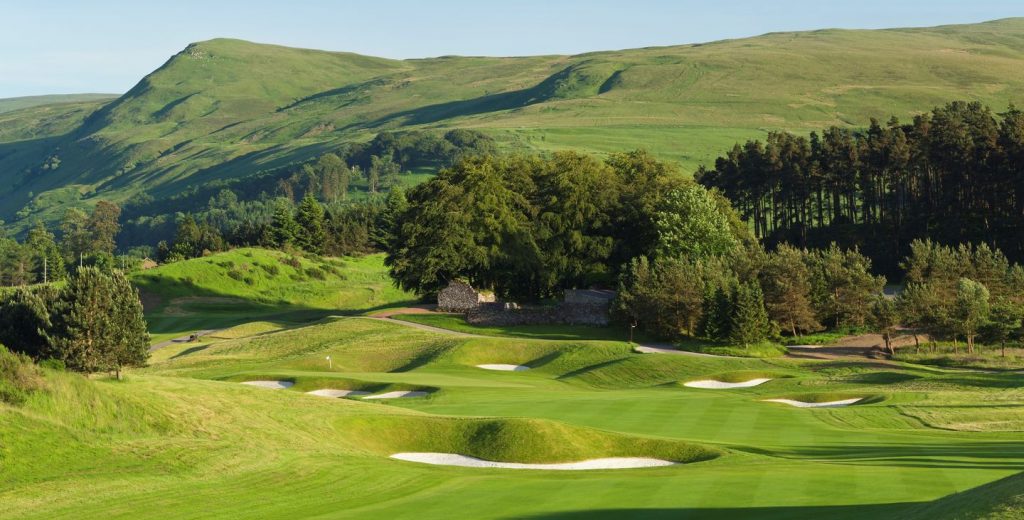 Embarking on a golfing adventure in Scotland is a dream come true for enthusiasts worldwide. The best links courses in Scotland promise not only a test of skill but also an immersion into the history and natural beauty of this enchanting land. Join us on a journey to experience the magic of Scottish golf. Contact us today to start planning your golfing odyssey in Scotland!
Thanks for checking out Juniper Tours' Travel blog! We hope you enjoyed your read and if you're looking for more content please check out our other blog posts! If you're looking for help planning your next travel adventure then book a FREE travel consultation with one of our Travel Specialists today!​
Schedule a Free Travel consultation today!​