Embracing the British Isles: Best Times to Visit Ireland and Scotland
Best Times to Visit Ireland and Scotland​
Ireland and Scotland, with their rugged landscapes, ancient castles, and vibrant cultures, beckon travelers year-round. However, choosing the perfect time to explore these enchanting lands can greatly enhance your experience. Join us as we unveil the best seasons to visit Ireland and Scotland, each offering its own unique charm.
Ireland:
1. Spring (March – May): Blooms and Bliss
As winter bids farewell, Ireland awakens with a burst of color. Springtime paints the countryside with vibrant wildflowers, and the lush greenery is simply awe-inspiring. This season is perfect for those seeking milder weather and fewer crowds. The landscapes are at their most picturesque, and outdoor activities abound.
2. Summer (June – August): Festivals and Fun
Summer brings longer days and a lively atmosphere to Ireland. The warm weather encourages exploration, whether it's hiking along coastal cliffs or strolling through historic towns. It's also the season of festivals, with music, arts, and cultural celebrations taking place across the country. Just be prepared for more tourists, especially in popular destinations.
3. Autumn (September – November): Golden Hues and Tranquility
As summer wanes, Ireland dons a golden cloak of autumnal splendor. The countryside is bathed in warm hues, creating a serene and romantic atmosphere. This is an excellent time for road trips through the scenic landscapes and enjoying cozy evenings by the fireside. Plus, you'll encounter fewer crowds and can savor the quieter side of Ireland.
4. Winter (December – February): Intimate Escapes
While winters in Ireland can be chilly, they offer a unique and intimate experience. The festive spirit is palpable, with cozy pubs and historic sites adorned in holiday cheer. It's an excellent time for exploring indoor attractions, indulging in hearty comfort food, and immersing yourself in the rich folklore and traditions.
Scotland:
1. Spring (March – May): Awakening Landscapes
Scotland awakens from its winter slumber with the arrival of spring. The countryside bursts forth with blossoms, and the weather starts to turn milder. It's an excellent time for hiking, as the trails are less crowded and the scenery is simply breathtaking. From the Highlands to the islands, Scotland showcases its natural beauty in all its glory.
2. Summer (June – August): Highland Adventures
Summer is prime time for exploring the Scottish Highlands and islands. The days are long, allowing for extended outdoor adventures. From hiking the Munros to exploring the ancient castles, Scotland offers a plethora of activities. Keep in mind that this is the busiest tourist season, so booking accommodations and attractions in advance is recommended.
3. Autumn (September – November): A Tapestry of Colors
Scotland dons its most picturesque attire in autumn. The landscapes transform into a canvas of fiery reds, golden yellows, and deep oranges. This is an ideal time for photography enthusiasts and those seeking a more tranquil experience. The weather remains fairly mild, making it suitable for outdoor explorations.
4. Winter (December – February): Cozy Retreats
Winter in Scotland is a magical affair. While the weather can be cold, there's a certain charm in the misty landscapes and historic sites dusted with snow. It's an excellent time for cultural experiences, such as attending Hogmanay (New Year) celebrations and exploring museums and galleries. Plus, you'll find fewer crowds and can enjoy a more intimate escape.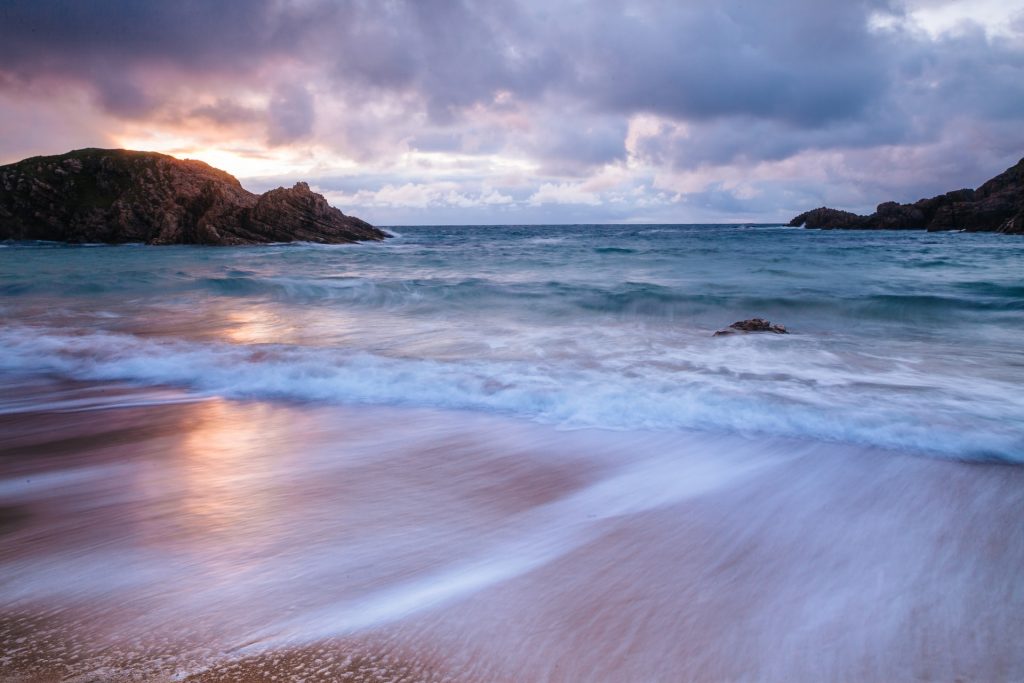 Both Ireland and Scotland offer a year-round tapestry of experiences. Whether you prefer the vibrant energy of summer or the tranquil beauty of autumn, these lands have something for every traveler. Consider your interests and preferences, and let the allure of the Emerald Isles and the rugged beauty of Scotland guide your journey.
Thanks for checking out Juniper Tours' Travel blog! We hope you enjoyed your read and if you're looking for more content please check out our other blog posts! If you're looking for help planning your next travel adventure then book a FREE travel consultation with one of our Travel Specialists today!​
Schedule a Free Travel consultation today!​