The Ultimate Road Trip: A Driving Tour of Ireland
There's something truly special about hitting the open road, and when that road winds through the lush, green countryside of Ireland, the experience is nothing short of magical. Our Driving Tour of Ireland offers you the freedom to explore this captivating country at your own pace, discovering hidden gems and iconic landmarks along the way.
Why Choose a Driving Tour?
1. Flexibility and Freedom
With a car at your disposal, you're in control of your itinerary. Whether you're enticed by a hidden waterfall or a charming village off the beaten path, you have the freedom to go where your heart desires.
2. Scenic Beauty Around Every Corner
Ireland's landscapes are a patchwork quilt of emerald fields, craggy coastlines, and misty mountains. As you drive, you'll be treated to breathtaking vistas at every turn, each one more picturesque than the last.
3. Charming Villages and Cosmopolitan Cities
From the bustling streets of Dublin to the cozy pubs of Galway, Ireland's towns and cities offer a rich tapestry of experiences. Immerse yourself in the lively culture, savor local delicacies, and interact with warm-hearted locals.
4. Historic Sites and Hidden Treasures
Castles, ruins, and ancient monuments are scattered across the Irish countryside. With your own wheels, you can explore these historic sites at your leisure, delving into the storied past of this land.
The Route Less Traveled
1. Dublin: A Vibrant Start
Begin your journey in Dublin, where history and modernity blend seamlessly. Visit Trinity College, explore the lively Temple Bar district, and perhaps take a tour of the Guinness Storehouse. When you're ready, head out to the countryside.
2. Kilkenny: Medieval Marvel
Kilkenny's cobbled streets and magnificent castle provide a glimpse into Ireland's medieval past. Stroll along the River Nore and take in the city's rich heritage.
3. The Ring of Kerry: A Scenic Marvel
Embark on one of the most famous drives in the world, the Ring of Kerry. This route offers a spectacular medley of mountains, lakes, and coastal views. Stop in picturesque villages like Killarney and Kenmare along the way.
4. Cliffs of Moher: Majestic Seascapes
Witness the sheer grandeur of the Cliffs of Moher, where the Atlantic Ocean meets towering cliffs. This natural wonder is sure to leave you breathless.
5. Galway: Cultural Hub of the West
Explore Galway's lively streets, filled with street performers, artists, and an infectious energy. Don't forget to savor some traditional Irish music in one of the city's many cozy pubs.
Your Adventure, Your Way
At Juniper Tours, we understand that every traveler is unique. Our Driving Tours of Ireland can be customized to suit your interests, whether you're a history buff, a nature lover, or a fan of lively city life.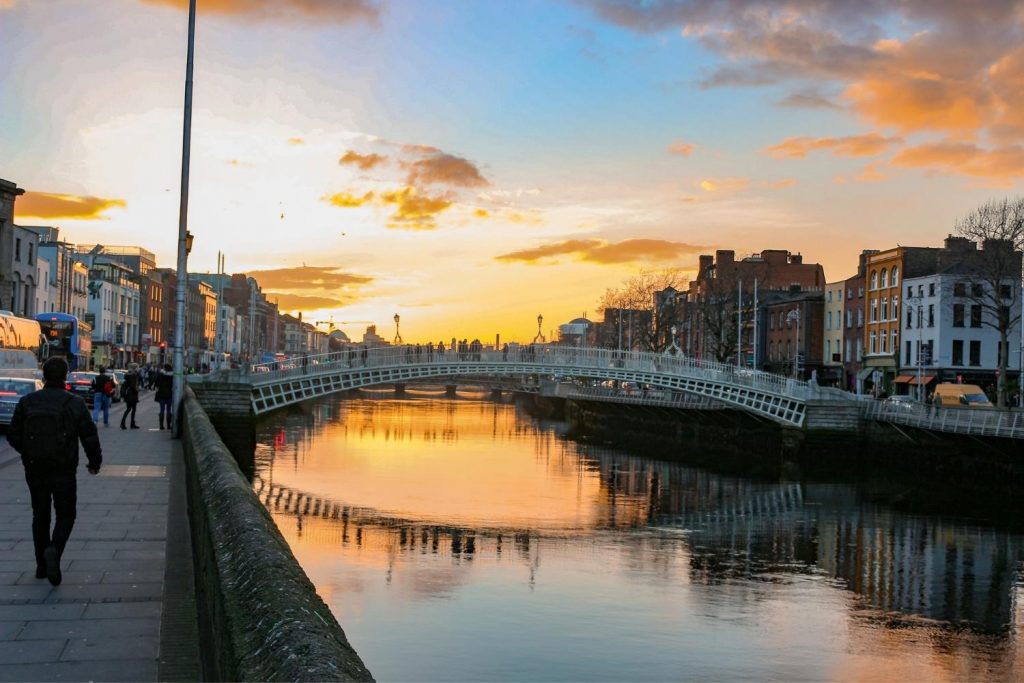 Start Your Irish Road Trip Today
Embark on an epic journey through Ireland's enchanting landscapes. Contact us today to begin planning your personalized driving tour. Let the road lead you to the heart of this captivating country, creating memories that will last a lifetime.
Thanks for checking out Juniper Tours' Travel blog! We hope you enjoyed your read and if you're looking for more content please check out our other blog posts! If you're looking for help planning your next travel adventure then book a FREE travel consultation with one of our Travel Specialists today!​
Schedule a Free Travel consultation today!​