Trekking Through Timeless Landscapes: Iceland's Breathtaking Hiking Trails
Iceland, with its otherworldly landscapes and dramatic terrain, is a hiker's paradise. From rugged volcanic fields to serene coastal paths, this land of fire and ice offers a diverse array of hiking trails that cater to adventurers of all levels. In this blog, we invite you to lace up your hiking boots and join us on a virtual journey through some of Iceland's most awe-inspiring trails.
The Magic of Icelandic Hiking
Where Nature Unfolds Its Secrets
Iceland's hiking trails promise an intimate experience with nature at its most raw and unfiltered. With each step, you'll traverse a canvas painted with glaciers, fjords, waterfalls, and steaming geothermal landscapes. Whether you're a seasoned hiker or a casual stroller, Iceland offers trails that cater to all levels of fitness and expertise.
The Laugavegur Trail
An Epic Journey Through Diverse Landscapes
Arguably one of the most famous trails in Iceland, the Laugavegur Trail spans approximately 55 kilometers and takes you through some of the country's most diverse and jaw-dropping scenery. Starting in Landmannalaugar, known for its colorful rhyolite mountains and hot springs, the trail winds through the Highlands, offering views of glaciers, volcanoes, and surreal landscapes. The journey culminates in the lush greenery of Þórsmörk, a valley nestled between glaciers and surrounded by rivers.
The Snæfellsjökull National Park
A Tapestry of Coastal Marvels
For those seeking coastal beauty combined with volcanic grandeur, Snæfellsjökull National Park is a must-visit. The park is home to the iconic Snæfellsjökull glacier-capped volcano, believed by many to be the entrance to the center of the Earth. Trails in this area lead you through moss-covered lava fields, along dramatic cliffs, and offer sweeping views of the Atlantic Ocean.
The Vatnajökull National Park
Where Glaciers Meet Lush Valleys
Vatnajökull National Park, home to Europe's largest glacier, offers a plethora of hiking options for explorers. Trails meander through ancient forests, pass by ice-capped peaks, and lead to thundering waterfalls. The contrast between the icy wilderness and verdant valleys is nothing short of awe-inspiring.
The Glymur Waterfall Hike
A Glimpse of Cascading Grandeur
For a more accessible yet equally breathtaking hike, the Glymur Waterfall trail is a perfect choice. This moderately challenging hike leads you to the second-highest waterfall in Iceland, surrounded by dramatic cliffs and offering panoramic views of the Hvalfjörður fjord.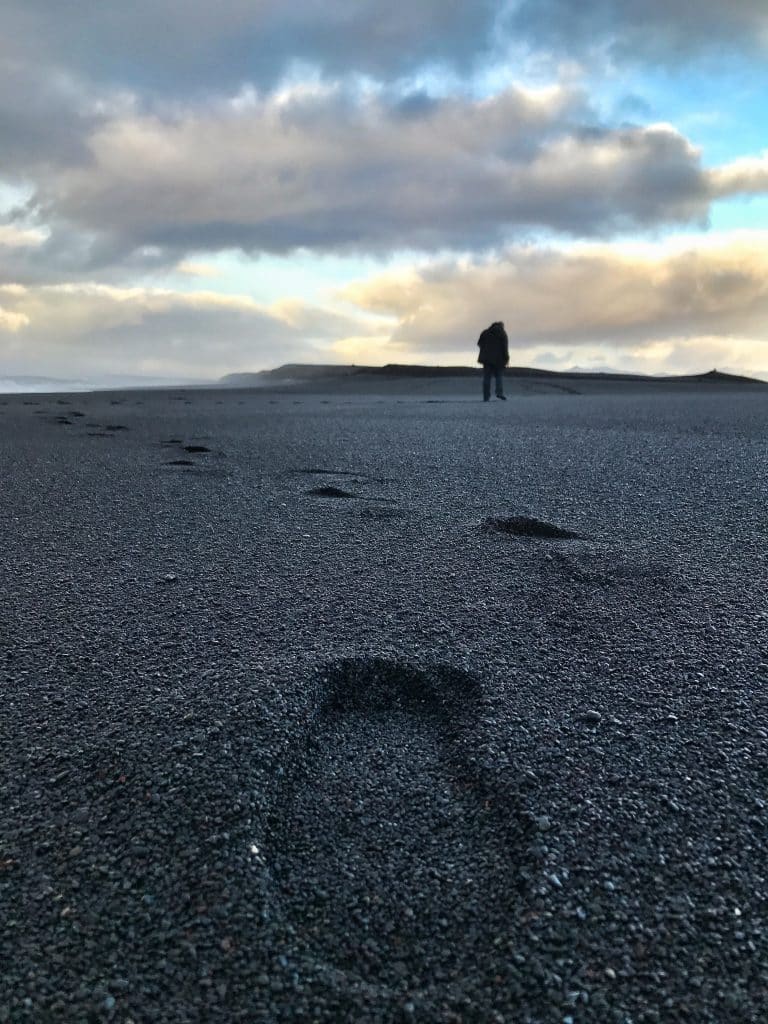 Iceland's hiking trails are a testament to the planet's boundless beauty and geological wonders. Whether you're drawn to the mystical allure of volcanoes, the serene embrace of coastal paths, or the ethereal charm of waterfalls, Iceland has a trail that will leave you spellbound. So, pack your sense of adventure and embark on a journey through this land of unparalleled natural splendor. Join us on an Icelandic hiking expedition, and let the landscape etch its indelible mark on your soul. Your adventure awaits!
Thanks for checking out Juniper Tours' Travel blog! We hope you enjoyed your read and if you're looking for more content please check out our other blog posts! If you're looking for help planning your next travel adventure then book a FREE travel consultation with one of our Travel Specialists today!​
Schedule a Free Travel consultation today!​