Whiskey Wonders: A Journey Through Irish Distillery Tours
Ireland's whiskey heritage is as rich and inviting as the golden liquid itself. From the rolling green hills to the quaint coastal villages, every drop of Irish whiskey tells a story. Join us on an immersive journey through some of Ireland's most renowned distilleries, where centuries of tradition and modern craftsmanship converge to create some of the world's finest spirits.
Dublin: The Epicenter of Irish Whiskey
Our adventure begins in Dublin, where the heart of Ireland's whiskey-making tradition beats strongest. With a history dating back to the 12th century, the city boasts iconic distilleries like Jameson, Teeling, and Pearse Lyons, each offering a unique glimpse into the art of whiskey-making. From copper pot stills to the carefully curated aging process, Dublin's distilleries provide an unrivaled introduction to the world of Irish whiskey.
Midlands: Discovering Distillery Secrets
As we venture into Ireland's picturesque Midlands, you'll be treated to a more intimate encounter with distillation. Here, amidst serene landscapes and hidden gems, you'll find family-owned distilleries producing small-batch, handcrafted whiskeys. Experience the passion and dedication of master distillers as they share their craft, and savor the nuanced flavors of whiskies that are a true labor of love.
Cork: Where Tradition Meets Innovation
Cork, steeped in history and natural beauty, offers a diverse range of distillery experiences. Explore the heritage distilleries that have stood the test of time, where time-honored methods are still employed to create exceptional spirits. Then, venture into the innovative world of craft distilleries, where experimentation and creativity yield unique and memorable flavor profiles.
The Wild Atlantic Way: Coastal Craftsmanship
Our journey along the Wild Atlantic Way takes us to distilleries nestled against the backdrop of rugged coastlines and crashing waves. Here, the influence of the Atlantic air is palpable in the whiskey's character. Tour distilleries that have embraced their coastal location, infusing their spirits with the essence of the sea and the untamed beauty of the west coast.
An Unforgettable Tasting Experience
At every stop on our Irish distillery tour, you'll have the opportunity to sample an array of exquisite whiskeys. From smooth, triple-distilled blends to robust, single malts, each tasting is a journey in itself, revealing the nuanced flavors and aromas that define Irish whiskey.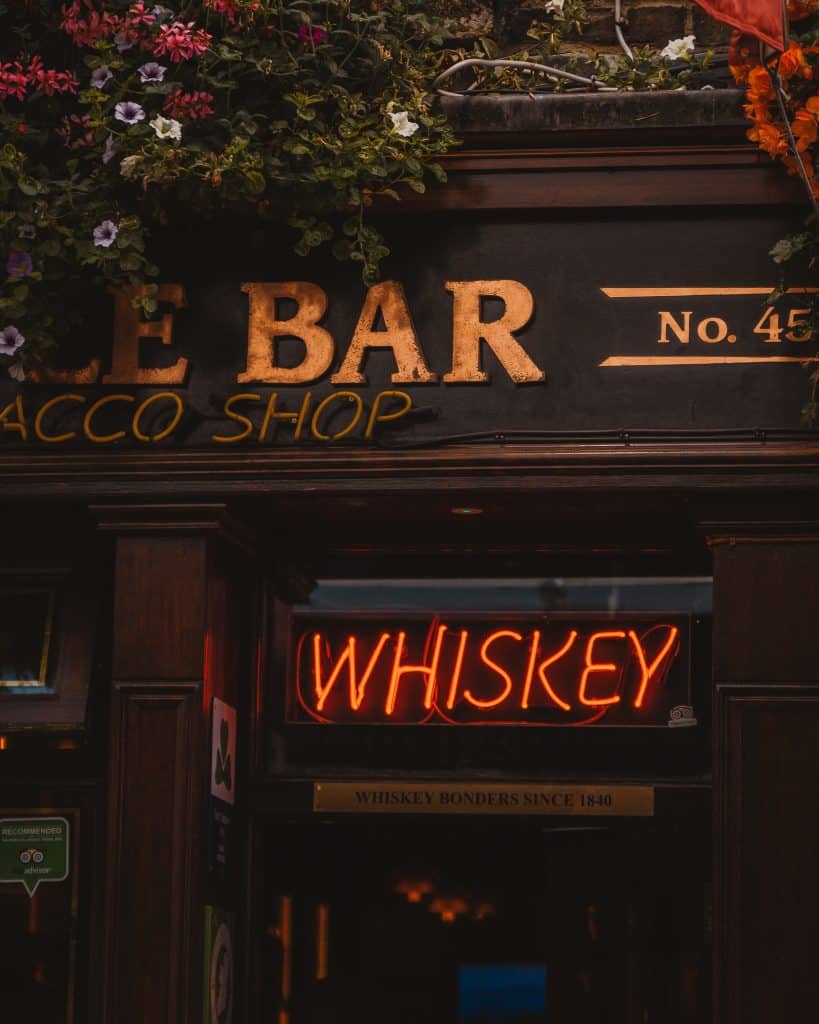 Embark on this unforgettable journey through Ireland's distilleries, where history, craftsmanship, and innovation converge to create a truly extraordinary experience. Book your spot today, and let the warmth of Irish hospitality and the magic of whiskey-making leave an indelible mark on your travel memories. Sláinte!
Thanks for checking out Juniper Tours' Travel blog! We hope you enjoyed your read and if you're looking for more content please check out our other blog posts! If you're looking for help planning your next travel adventure then book a FREE travel consultation with one of our Travel Specialists today!​
Schedule a Free Travel consultation today!​