Experience the Charm of Ireland: Small Group Tours Unveiled
Small Group Tours of Ireland
When it comes to exploring the emerald isle, there's something truly special about embarking on a small group tour. These intimate journeys through Ireland promise a deeper connection to the culture, history, and landscapes that define this enchanting country. Join us as we unveil the magic of small group tours in Ireland.
Intimacy and Connection
Small group tours offer a level of intimacy that's hard to replicate in larger groups. With fewer participants, you'll have the chance to form genuine connections with fellow travelers and your knowledgeable guide. Share stories, exchange insights, and forge friendships while immersing yourself in the beauty of Ireland.
Expert Guidance, Personalized Experiences
Our handpicked guides are not just experts in Irish history, culture, and landscapes – they're passionate storytellers who bring the rich tapestry of Ireland to life. Whether you're exploring ancient castles, delving into lively cities, or wandering through picturesque villages, your guide's expertise ensures every moment is filled with depth and meaning.
Hidden Gems and Local Insights
Small group tours allow for access to off-the-beaten-path locations and experiences that larger groups simply can't access. Discover hidden gems, dine in authentic local eateries, and uncover the secrets of Ireland known only to those who call it home. From charming pubs to tucked-away viewpoints, you'll have the privilege of experiencing Ireland like a true insider.
Flexibility and Personalized Experiences
With a smaller group, there's room for spontaneity and flexibility. Whether it's a detour to explore a fascinating historical site or an impromptu stop to savor a local delicacy, your itinerary can adapt to the group's interests and preferences. This personalized approach ensures that every traveler's experience is tailored to their desires.
Comfort and Convenience
Small group tours often mean traveling in a more compact, comfortable vehicle, allowing for smoother navigation through Ireland's winding roads. You'll enjoy a more relaxed pace, ensuring you have ample time to soak in the beauty and ambiance of each destination.
Building Lasting Memories
The shared experiences of a small group tour create bonds that can last a lifetime. From toasting to a stunning sunset over the Cliffs of Moher to exploring the ancient monastic site of Glendalough, these moments become cherished memories that you'll carry with you long after your journey concludes.
Choosing Your Small Group Adventure
Whether you're drawn to the rugged coastlines of the Wild Atlantic Way, the historic treasures of Dublin, or the serene beauty of the Irish countryside, our small group tours offer a range of experiences tailored to suit different interests and preferences.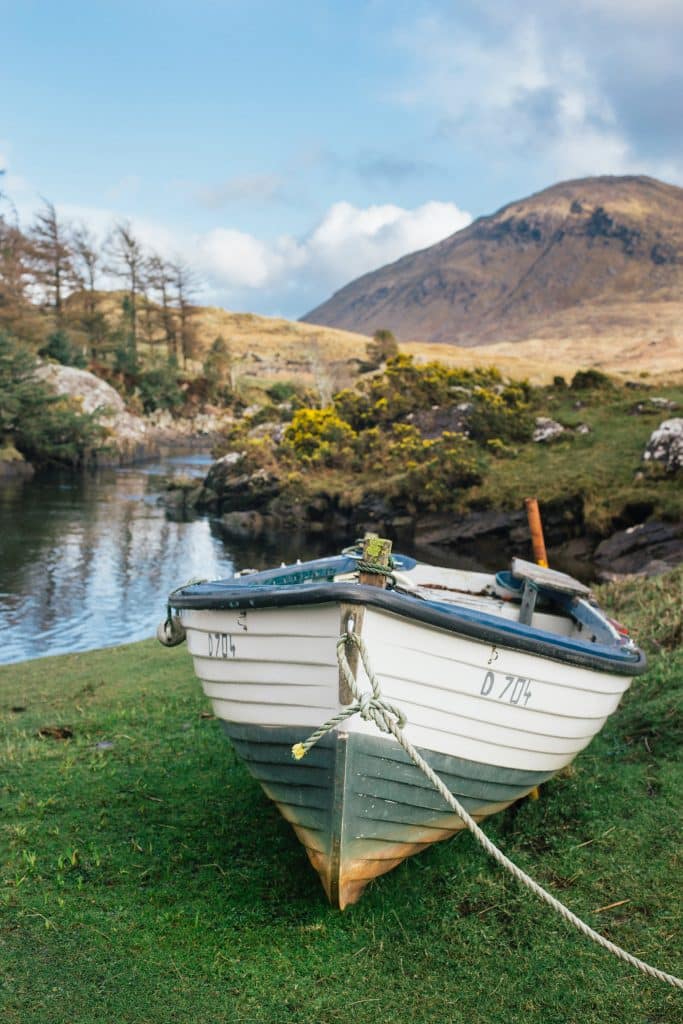 Don't miss the opportunity to embark on an unforgettable journey through Ireland. Join us on a small group tour and let the magic of this captivating country unfold before your eyes. With each step, you'll be immersed in the warmth of Irish hospitality and the timeless allure of its landscapes. Let's make your dream Irish adventure a reality.
Thanks for checking out Juniper Tours' Travel blog! We hope you enjoyed your read and if you're looking for more content please check out our other blog posts! If you're looking for help planning your next travel adventure then book a FREE travel consultation with one of our Travel Specialists today!​
Schedule a Free Travel consultation today!​